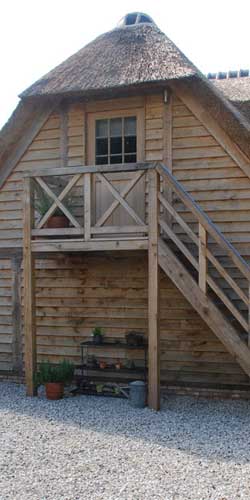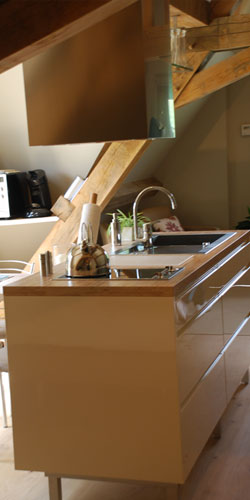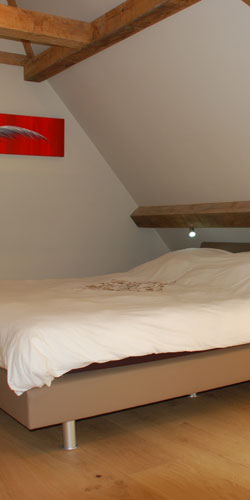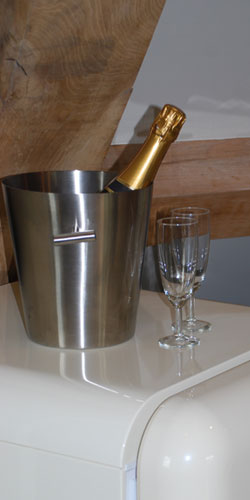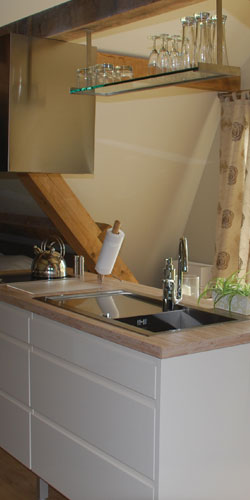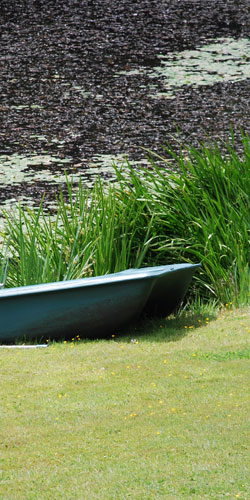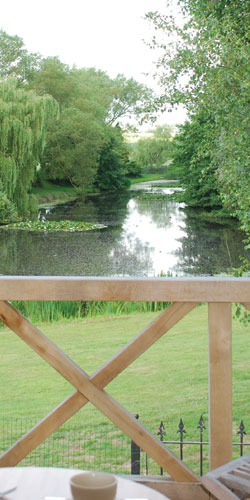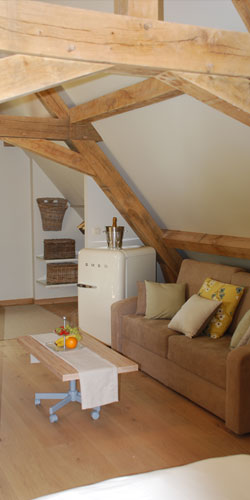 Guesthouse Marjolein
Marjolein is a unique guest house accommodated in an authentic oak building.

Marjolein has only one guest room.

All peace and privacy you want under the reed roof.

Surrounded by the hop fields of Poperinge you can enjoy the wonderful private pond.

Both garden and pond have their own regular customers: green woodpeckers, Flemish jays, sparrow hawks and kestrels frequently explore the domain. Throughout the year wild ducks, coots and moorhens inhabit the pond. Little grebes are frequent winter guests and common sandpipers come every year in May. Yet, the pride of the pond is the kingfisher.
If you prefer to stay in and around the guest house there is all of this so beautiful to see! But besides, there are many places to visit in and nearby Poperinge, city of hop.

The centre of town houses the Talbot House and the Hop Museum. The many signposted cycle and hiking routes take you to idyllic places. The Belgian coast is at half an hour car drive away. From the terrace you can view the Flemish and French Flemish mountains.